Home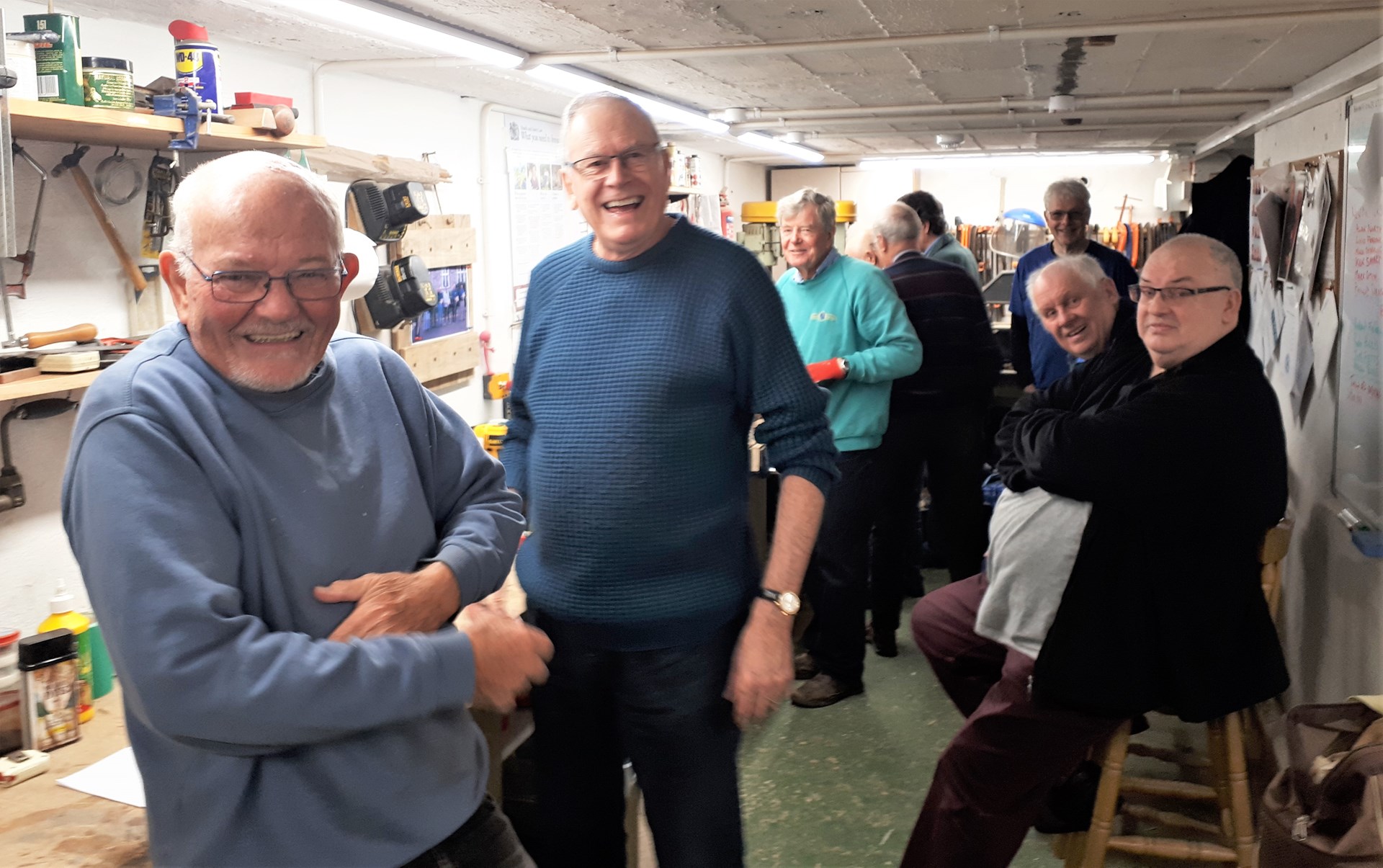 Do you:
Enjoy making or fixing things? Need access to a good workshop? Want to meet interesting people? Like chatting about technical stuff? Feel the need for male company? Missed the workplace banter? Need to do something different?
Joining our Shed could be the answer:
Christchurch Men's Shed was formed in July 2016 and is a member of the National Men's Shed Association. It is also a registered charity. The group is run by a Management Committee, elected by members, who all have an equal say.
We have created a branch and workshop in Highcliffe at Greystones House, the home of the Highcliffe Community Association. The workshop is equipped with a selection of power and hand tools. Our members have a wide range of craft and technical skills and experience which we are happy to share with others.
Our workshop is currently open weekdays. Members can book time to carry out their own or group project or just drop in to see what is going on.
Every month we hold a general meeting to keep members informed of developments and to share advice about technical or other problems in a light-hearted atmosphere. A separate lunchtime social gathering is held at a local club to have a drink, bite to eat, social chat and laugh!
On occasions we arrange trips to places of interest. These have included a conducted tour of Bournemouth Aviation Museum and a behind-the-scenes tours of Highcliffe Castle and Sammy Miller's Museum workshop. More are planned in the future.
Our membership fee is currently only £20 per annum which is renewed in April. Our members also have to join the Highcliffe Community Association to use Greystone's facilities. This only costs £12 p.a. and it provides access to their many interesting and varied activities.
Information about how to get in touch with Christchurch Men's Shed can be found on the CONTACT page.
See the special announcements on the News page

Registered Charity Number 1175104